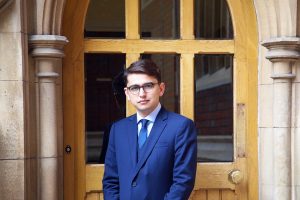 A win from the Court of Appeal and then from the Upper Tribunal 
Lord Justice Lewis granted permission to appeal to the Court of Appeal on 16th February 2022 on the basis that: 
"The grounds of appeal to the First-tier Tribunal did set out the provisions of rule 276B at paragraph 6 and referred to the fact that the applicant had been here for more than 10 years (albeit in the context of a discussion of a different rule, rule 276ADE) at paragraph 43. In the circumstances, it is arguable that the Upper Tribunal erred in concluding that the matter was not before the First-tier Tribunal and in not addressing the issue itself. As it relates to a failure to ensure a proper consideration of the appeal, this ground raises an important issue of procedure…"
The matter was settled by consent on 11 May 2022 by which the Respondent agreed that the First-tier Tribunal and the Upper Tribunal had erred in law and she agreed to pay the Appellant's costs. The matter was then remitted (by consent) to the Upper Tribunal.
Today, 16th June 2022, the Respondent conceded the matter in the Upper Tribunal and confirmed that she would grant the Appellant Indefinite Leave to Remain.
Mr Fazli had drafted the grounds of appeal and Skeleton Argument to the Court of Appeal and today represented the female Appellant from the Philippines. 
If you wish to instruct Mr Fazli, please contact the clerks on 0207 404 0875 or email clerks@12oldsquare.com