David Owusu-Yianoma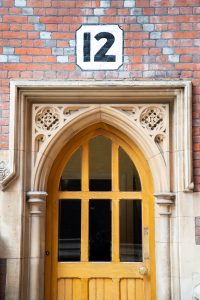 Practice areas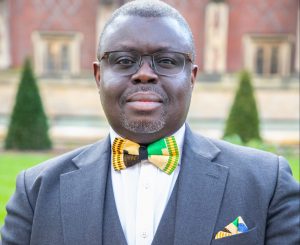 Crime
For over 20 years David's practice has spanned virtually all areas of criminal law. During this period, he has gained extensive experience having defended in cases of murder, serious violence, kidnap, false imprisonment, robbery, firearms, serious sexual offences, large scale drugs importations, human trafficking, child-cruelty and other organised crime. He is a specialist in fraud and money laundering including the proceeds of crime, confiscation and civil forfeiture. He has appeared in a number of complex, high profile and sensitive cases and has on a number of occasions been instructed as leading junior counsel. He is often instructed to review and advise on appellate work and to conduct cases in the Court of Appeal.
Public & administrative
Advises and appears in judicial review applications arising out of criminal proceedings acting primarily for claimants.
Regulatory enforcement
David has experience of defending in prosecutions arising out of a variety of regulatory regimes. He has represented clients in connection with cases arising from infractions of the Town and Country Planning Act and the Environmental Protection Act.
Professional discipline
Experience of advice and representation of both solicitors and barristers facing accusations of professional misconduct and involved in disciplinary proceedings before their professional regulator.
Direct access
David is registered with the Bar Council to accept instructions directly from clients under the Bar Council's Public Access Scheme, whereby members of the public seeking specialist advice can come direct to him. In addition he welcomes instructions from qualified foreign lawyers and those licensed to give instructions under the licensed access scheme.
Qualifications
LLB (Hons) – University of East London.
Called to the Bar of England and Wales – Honourable Society of the Inner Temple – 1992
Called to the Ghana Bar – 2009
Registered Pupil Supervisor
Professional memberships
Criminal Bar Association
South Eastern Circuit
Ghana Bar Association
Commonwealth in England Barristers' Association
Member – Council of the Inns of Court Disciplinary tribunal – 2003 to 2005
Member – Bar Standards Boards conduct committee – 2006 to 2008
Member – Bar Standards Boards Qualifications committee – 2006 to 2008
Personal interests
David's interests outside the law include politics, property development, travel and theology.
He is a lay preacher, trustee of KICC, a UK based Christian charity and patron of the Foundation for Leadership Excellence (FLEX) a UK based charity.
Notable cases
Successful Cases in The Court of Appeal & Observations
In the successful appeals of;
R v Osagie [2010] EWCA Crim 2208 Mr Justice Owen who gave the judgement of the Court described his submissions as being realistic and helpful;
R v Roop [2009] EWCA Crim 1118 The Court presided over by Mr Justice Simon accepted all submissions advanced
R v Gula-Ndebele [2006] EWCA Crim 937 Mr Justice Forbes in delivering the judgment of the Court described his submissions as being persuasive and of substance
David is a robust and fearless advocate who is well-known for the very high quality of his written and oral advice and advocacy. As a defender of human rights and fundamental freedoms he is passionate about fairness and is methodical and meticulous in the preparation and delivery of his cases. A truly first rate advocate.
Other Successful Cases in The Court of Appeal:
R v Gledhill [2012] EWCA Crim 231
R v Sakavickas No. 2 [2007] EWCA Crim 1888/2007
R v Sakavickas No. 1 [2004] EWCA Crim 2686
Notable Cases in The Crown Court:
R v S.A. & 2 others (2012)
Represented one of the defendants in an 11 week multi-handed murder trial of three young Somalian men charged with the execution style shootings of two Somalian teenagers in a dark alley on the Fishermead Estate in Milton Keynes. The shootings allegedly stemmed from a drug turf war.
R v E.A. & 2 others (2012)
Multi-handed trial of the proprietor and staff of an estate agency charged with defrauding potential tenants by fraudulently obtaining deposits from them but failing to deliver the promised accommodation.
R v M.L. (2012)
Multi-handed case, involving the management of a brothel, controlling of prostitution for gain and money laundering by an organised Chinese network
R v M&M (2012)
Very serious case of child cruelty stemming from the removal by a local authority of the seven children of a poor migrant family from Nigeria. Initially the local authority alleged that its intervention had arisen as a result of a letter which was thrown through a locked loft window by the eldest child. After the removal of the first 5 children a sixth was born who was also removed by the local authority. The children were allegedly 'brainwashed' while in the care of foster parents. A seventh child was born and also removed by the local authority. That child was subsequently returned by the Courts but the parents were arrested a few months later following an allegation of attempted poisoning of that child through a near fatal morphine overdose.
R v D.I. (2012)
Case of alleged sexual assault stemming from a relationship which started over a raunchy internet dating site called Tagged.
R v A (2012)
Serious case of Grievous Bodily Harm with intent, involving the use of a knife which nearly severed the victim's spine
R v R (2012)
Defended a father facing historical allegations of sexually abusing four of his children (male and female) from three different marriages in two continents over a 16 year period
R v K.A. (2011)
Defendant charged with dishonestly undertaking or assisting in the retention, removal, disposal or realisation of goods namely, a large quantity of mobile phones stolen during the Tottenham riots and the subsequent conversion of criminal property, knowing or suspecting the same to constitute benefit from criminal conduct.
R v N.D. & Another (2011)
A sophisticated and large scale fraud and money laundering operation (valued at close to half a million pounds) perpetrated against an insurance company, by a woman who purported to be an insurance broker but without the company's knowledge or consent.
R v O.S. & 6 others (2011)
Multi-million pound conspiracy to defraud and money launder the proceeds of thefts from Santander bank
R v P.V. (2011)
Case of armed robbery of off-licences and filling stations in London and the South East
R v H.M. (2011)
Theft of a substantial sum of money from a lady in her 90's by a trusted former investment advisor.
R v A.K. (2011)
Sexual assault of a woman at a bus stop in the small hours of the morning and subsequent criminal damage caused by the defendant urinating on the wall and floor of a police cell
R v K.G. (2011)
Case of a gay paedophile who befriended teenage boys whom he met on buses and then sexually assaulted / raped them in a South London park. He said he had turned to men because of the way his wife had treated him
R v J.S. & 16 others (2011)
Case arising from a large scale under-cover operation to arrest suppliers of class A drugs operating in and around the Hackney and Homerton areas of London.
R v J.C. (2011)
Importation of a large quantity of drugs from Jamaica
R v C.A-T (2011)
Case of a carer who acting in breach of trust stole a substantial sum of money from an elderly lady she was looking after.
R v A.D. (2011)
Case of child abuse
R v K.S. (2011)
Large scale conspiracy to export very expensive cars, stolen from the UK and Europe to East Africa
R v A.U. (2011)
Large scale benefit fraud
R v K.G. (2011)
Multi-handed case involving robbery of middle-aged men of expensive motor cars from leafy suburbs
R v A.T. (2011)
Church youth leader accused of raping and impregnating a member of the flock. DNA tests on the aborted foetus proved conclusively that the defendant was not the father.
R v J. H. & 6 others (2010)
Multi-handed conspiracies to rob, supply firearms and ammunition, counterfeit currency and class A drugs. These interlinked cases stemmed from that activities of undercover police officers acting as businessmen fronting a recording studio in Edmonton which was frequented, predominantly by young men from the local African/Caribbean communities. The defendant was given money, trainers, VIP tickets for West End shows, helped to launch a clothing range in exchange for 'favours' which included the supply of the firearms, counterfeit currency, drugs etc.
R v A.M. & 3 others (2010)
Multi-handed mortgage fraud against the Provincial Bank. Instructed as leading junior counsel
R v C.O-K & another (2010)
Conspiracy to steal over quarter of a million pounds, conversion of criminal property and subsequent confiscation proceedings in respect of criminal property transferred to Africa
R v S.M. & 3 others (2010)
Wide ranging conspiracy to commit fraud and robbery of off licences in London and the south east
R v F.P. & 3 others (2010)
Conspiracy to assist large scale unlawful immigration into the UK
R v Z.O. (2010)
Rape
R v R.A. (2010)
Rape
R v F.S. (2010)
Case of large scale benefit fraud and confiscation proceedings
R v A.D. (2009)
Case of a nurse who sexually assaulted a mentally unstable patient
R v R.S. & 4 others II (2009)
£6m worth of money laundering stemming from the unlawful importation of contraband tobacco into the UK by organised Eastern European gangs
R v B.A. (2009)
Serious assaults of a police officer and road user during a serious incident of road rage
R v A&A (2009)
Parents charged with child abuse as a result of a teacher becoming aware of serious injuries inflicted on a young child
R v A.A. (2009)
Racially aggravated assault of a traffic warden
R v M.A. & 17 others (2008)
Gangland murder – revenge attack of a young African male on a West London housing estate
R v N.O-A & 11 others (2008)
The defendant and his co-accused stood charged with over 30 armed robberies of travel agencies in South West London and Surrey
R v O.B. & 5 others (2008)
Multi-million pound Russian conspiracy to defraud and money launder. Described as the First ever "internet Phishing" case in the world to come to a criminal trial
R v N.P. & others (2008)
Conspiracy to commit wide scale breaches of immigration law (whereby a large number of young men from Pakistan and Bangladesh were brought to the UK using forged documents under the guise of being specialist halal butchers) involving a Welsh chicken farmer, a legal executive and a businessman self-styled as the largest supplier of Halal meat to chicken and chip shops in East London and Essex.
R v N.O. (2007)
Blackmail of a gay doctor by a bi-sexual patient who alleged that his private parts had been inappropriately fondled by the doctor during a routine eye inspection.
R v A.O. & 3 others (2007)
Conspiracy to defraud NatWest bank of close to a million pounds – involving the participation of a high ranking insider
R v M.O. (2007)
Drugs importation
R v M.B. (2007)
Large scale supply of class A drugs involving police malpractice which included the planting of evidence
R v D.C. (2006)
Multi-handed conspiracy involving the use of firearms to kidnap, falsely imprison, rape, blackmail and extort 'protection money' from members of the Eastern European community
R v M.O. (2006)
Solicitor charged with perverting the course of justice
R v K.J. (2006)
GBH
R v E.O-O (2005)
Causing death by dangerous driving after a prolonged period of very bad driving brought on by the consumption of drugs and alcohol
R v M.M. & 3 others (2005)
Conspiracy – Advance fee fraud – resulting in a number of victims parting with hundreds of thousands of pounds which they believed were going to be used to unlock hidden oil wealth in the Niger delta
R v K. R (2005)
Causing death by dangerous driving – fatal collision into one of the signposts on the M3 after a short period of drinking whisky whilst driving. Front passenger, life-long friend of the driver died instantly as a result of injuries sustained in the crash
R v A.C. and others (2004)
Conspiracy to handle close to 1000 stolen cars valued at approximately £3m and assist with their removal to West Africa. The evidence in the case involved over 2000 hours of covert CCTV footage and 3 trials lasting a total of 26 weeks
R v I.G. (2004)
Defendant charged with affray, witness intimidation, possession of a firearm and robbery
R v C. & 6 others (2003)
International conspiracy hatched by terrorist organisations and former officers of the KGB to smuggle over $22m worth of counterfeit currency across Europe and into the UK. The case was investigated by the FBI and the UK Secret Services. Instructed as junior counsel
R v R.S. (2003)
Multi-handed conspiracy to import and distribute around the UK approximately £6m pounds worth of contraband tobacco and money laundering of the proceeds. The defendants acted behind the smokescreen of the Eastern European fur-trade. Described as a landmark money laundering case. Reported in the Sunday Mirror rich cro