Dilan Deeljur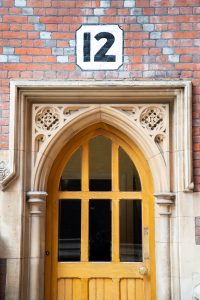 Practice areas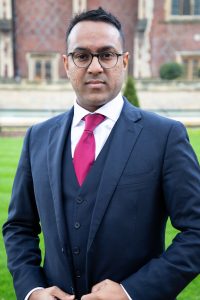 Dilan Deeljur has a wide-ranging civil practice. Clients praise Dilan for his pragmatic and straight talking advice with detailed cost/benefit analysis and an approachable personality. Dilan regularly appears in his own right in the County Court, High Court and Employment Tribunals, and recently represented a firm of solicitors in a serious breach of contract claim brought by the Lord Chancellor. Dilan also has extensive experience in drafting particulars of claims, defences, grounds of appeal as well as advices on quantum and negotiation.
Dilan has acted on a number of recent domestic and international disputes, including:
Defending a claim against a national surveyor company for unpaid business rates;
A financial based claim against a multi-national shipping company for missing shipments in the Caribbean;
Representing a solicitor in a unpaid service claim
Dilan is widely known as one of the foremost authorities in consumer credit law and financial irregularity matters. His previous role as Legal Counsel at a specialist Commercial and Financial Litigation firm, allowed him to develop expertise in bringing non-disclosure of commission and unfair relationship claims against major lenders and insurers.
Dilan is a specialist in Direct Public Access and is qualified to accept instructions directly from members of the Public.
Professional background
Dilan joined chambers and the self-employed bar in January 2019. Prior to this, Dilan worked as Legal Counsel for a specialist commercial litigation firm of solicitors where he headed up the financial litigation team. Upon completing pupillage at the firm, Dilan played a key role at the firm in developing unfair relationship claims relating to insurance mis-selling. These claims centered on decisions in Plevin v Paragon Personal Finance Limited [2014] UKSC 61 and McWilliam v Norton Finance (UK) Limited [2014] EWCA Civ 818. Dilan has therefore developed considerable experience in Financial Services and Consumer credit law with particular focus on financial mis-selling litigation (relating to Part 7B unfair relationship claims, S.140A Consumer Credit Act 1974, Financial Services and Markets Act 2000 and breach of fiduciary duty claims).
Additional areas of specialism
Consumer Credit Law
Dilan has considerable experience of unfair relationship clams made under section 140A Consumer Credit Act 1974, with particular interest in claims made relating to undisclosed/secret commissions on credit and insurance.
Professional memberships
Financial Services Lawyers Association
Chancery Bar Association