Jeniffer Campbell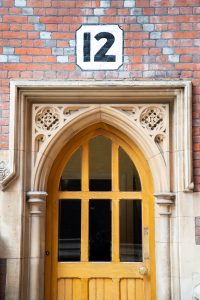 Practice areas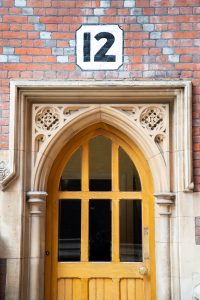 Jeniffer is a dual qualified Barrister authorised to conduct litigation in all areas of practice. Jeniffer is also a practising member of the Trinidad and Tobago Bar and a member of the Technology and Construction Bar (TECBAR). She is a previously practising Civil and Structural Engineer.
Practice overview
Specialise in Litigation, Adjudication, Arbitration of Construction and Commercial disputes. I also cover non-contentious and advisory construction, and commercial work. Jeniffer also covers litigation and advocacy in other practice areas including Property, Civil and Contract, Personal Injury, Private Family.
Construction & commercial work (contentious and non-contentious):
Jeniffer's construction practice covers a wide variety of cases ranging from Client/developer claims, Employer/ Main-Contractor/ Sub-contractor claims and defects disputes, Adjudication enforcement, professional negligence cases (architects, surveyors and Engineers), property and commercial disputes.
Her work also covers domestic (JCT and other bespoke contracts) and international dispute relating to FIDIC forms of Contact.
Her commercial practice focuses on drafting, reviewing, advising and monitoring of all forms of commercial contracts. Non-Disclosure agreements, Employment contracts, Contract for services; procurement matters (Private and Government) among others; and contentious commercial claims and dispute resolution.
Independent legal consultant:
Jeniffer has been an Independent Legal Consultant to Developers, Project Management Companies, Consultant, Contractors and Sub-contractors in issues relating to Construction contracts, Construction processes, Claim Evaluation/Preparation/Resolution and general commercial matters including claim Evaluation/Preparation/Resolution, general commercial matters; risk identification and management, monitoring and mitigation. Procurement matters.
In-house legal counsel
Jeniffer provides In-house legal advice and legal commercial advice and support to Organisations and Companies. Jeniffer is a key litigator who runs and monitoring, claims, potential claims and litigation portfolio. Providing bid, tender and procurement support and reviewing and negotiating of contracts through to closure; providing advice and support at all stages of the contractual process.
Additional practice areas
Construction
Personal Injury
Commercial
Property
Recent or notable cases
Arbitration matters:
2017 (LCIA)– Claimant obtained award of US$ 4.9 million- Initial Claim of US$6.2M (LCIA arbitration). Represented the Claimant
2016 – (ICC) – Claimant obtained award of US$1.9 Million- Initial Claim US$3.7 million. (Represented the Claimant)
Other cases outside Jurisdiction
In re an application by Spancrete Caribbean Limited for judicial review…Between Spancrete Caribbean Limited v Urban Development Corporation of Trinidad and Tobago: matter converted to private law claim having commenced as a Judicial review matter.
Daniel Chookolingo v The Daily News and others (2016) – CV2014-00489
Treasure Queen Tours Limited v Chaguaramas Development Authority and Fouraime Enterprises Ltd – CV2014-01562
Agricultural Development Bank v SWACO Construction limited- CV 2014-04431
Agricultural Development Bank v Swaco Construction Ltd & others- CV2015- 01249
Movalite Ltd v Petroleum Company of Trinidad and Tobago Ltd- CV2014-04765
Qualifications
MEng Civil Engineering
BEng Civil Engineering      
Post Graduate Diploma in Law
LLB (Hons)
Professional memberships & appointments
TECBAR
Member of the Caribbean Association of procurement professionals;
CPS Prosecutor- Level 1;
Education
Inns of Court School of Law (ICSL) – United Kingdom
Hugh Wooding Law School – Trinidad