Sami Rahman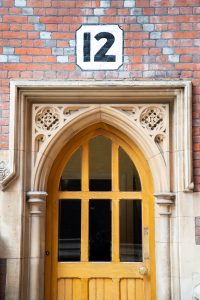 Practice areas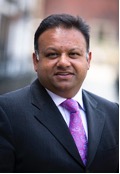 Sami is friendly, professional, accessible yet authoritative and has a Client focused approach. He is able to accept instructions directly from members of the public under the Direct Public Access to Barristers scheme within his specialist practice areas. He is known for his witness handling and is an extremely experienced advocate, with an. He is approachable and open. Sami also has a number of reported Stradling his specialist areas.
In his spare Sami works with a number of charities, likes to travel with his family, read and practice Tae-Kwon-Do
Notable cases
Property/Housing – residential and commercial

Please Note:  In respect of the names of cases referred as recent or notable sections, in some instances the names have been changed either on the basis that the case is ongoing, subject to confidentiality arising out of a settlement or that I have not been able to obtain consent from the client which I would try and obtain as a matter of courtesy before making reference to their individual cases.

RW v W (2014).  This is a case that was heard in the First-tier Tribunal (Property Chamber) and was a dispute in respect of transfer of title arising out of a deed, title being held by W the beneficial interest being RW's. RW succeeded in the Tribunal and received about £20,000 worth of costs against the W. W attempted on two occasions to unsuccessfully to seek permission to appeal, making allegations of fraud as he had done throughout the trial in the Tribunal. The allegations of fraud (namely that the RW forged W's signature on the deed) were made both at first instance and failed. They were again raised in the applications for permission to appeal. RW then issued a part 8 claim in the High Court  and W has now made an out of time application to defend this claim and raise a part 20 claim, again alleging fraud but this time on the basis of new evidence, some of this so called new evidence being obtained illegally. In the meantime RW has sought to enforce the costs order made in the Tribunal by means of bankruptcy proceedings.
M v Y (2014). Claim in respect of whether rent was due under a lease: contended that there was no a lease as it was irregular and executed as a deed, but a mere a conditional licence, the conditions having not been fulfulled. No occupation therefore no rent.
Mr M v  London Borough  (2013).  Case concerning judicial review of a circuit Judge's refusal to consider the substantive merits of the underlying defence to possession proceedings adverse, which took place well in advance of the 2003 changes but in the alternative under the current regime.
L & L v K & K and others (2013).  Claim alleging non-payment of purchase amount for property where there was non-declaration of the full purchase amount to HMRC, allegedly to avoid stamp duty.  The question arose as to what extent the contract that was partially oral was enforceable and to what extent the contract was void for illegality
S v a Local Authority (2013).  Proposed claim in respect of trespass, the Highways Act and boundary dispute with a local authority.  The issue here related to the placing of fencing, which replaced shrubs and bushes.  The local authority served a notice that the fence and adjoining shed had to be removed.
Ermgassen v Gill (2011) heard over several days; multi-track Trial at Central London County Court.  Claim concerned breach of restrictive covenants and easements, that it was said were infringed as a result of the positioning of an extension to a property.
Collins & Collins v Deol (2009).  Willesden County Court.  Several day multi-track Trial in respect of claims of nuisance, party wall proceedings and trespass to goods and land.  These claims arose as a result of a building renovation to adjoining land.
Collins & Collins v Kylassum & Kylassum (2010).  Willesden County Court.  Application for an injunction re: nuisance, trespass to goods and property and party wall proceedings.
A Solicitors Firm v Landlord & Others (2010).  Sami was initially instructed to obtain an injunction at the High Court and did against landlords for return of goods in respect of which it was alleged that the Claimant had wrongfully exercised distres and walk-in possession; even though the arrears in rent were challenged because there was apparently an increase in respect of which the landlord did not inform the solicitors and that arrears figure wrongfully included an insurance premium.  The case was transferred to Central London County Court.
S v Local Authority (2007).  Sami successfully resisted a claim for possession brought on the basis that secure housing had been sublet; yet the housing officer had made no enquiries as to whom the belongings in the property belonged.  In fact they belonged to the tenant.  The local authority was ordered to pay the Defendant's costs on an indemnity basis.

 Company & Commercial Notable Cases:

Please Note:  In respect of the names of cases referred in this section, in some instances the names have been changed either on the basis that the case is ongoing, subject to confidentiality arising out of a settlement or that I have not been able to obtain consent from the client, which I would try and obtain as a matter of courtesy before making references to their case.

NA v S builders: Manchester Civil Justice Center (2014): Technology and construction: 1 week trial re: quality of building works
P v Official Receiver and HMRC (2014) High Court London: Application for annulment on the basis that the debt has been cleared but also the petition ought not have been granted. The issue being an incorrect amount of some £80,000 that P is not responsible for
5 Claimants v Firm of Solicitors (2014) :  Claim against a firm of solicitors arising out litiigation where their claims were struck as result of failiure to comply with directions and failed attempts by solicitors to obtain rellief from sanctions
S a company v D Car Hire (2014) : High Court: application for an injunction re a winding up petition where liability for the debt is disputed.
A solicitors v B solicitors (2014) : Failed merger or sale of solicitors: claim and counterclaim on the basis of repudiatory breach (not paying the full purchase price) and dealing with clients in beach of the agreement and misrepresentation, recession.
Re: Interest rate swaps (2014) ; advice re: various multimillion pound interest rate swaps.
DG v Z:  Building dispute (2014) : At the heart of this claim is the question of variations/additional work and the contractual mechanism to agree these: the
GHLM v Maroo & Others [2012] EWHC 61 (Ch).  A fiduciary & directors duties case in which, Item Software Ltd v Fassihi [2004] EWCA Civ 1244 was considered.  The counterclaim survived despite that the Defendants were in breach of their duties pursuant to s172 of the Companies Act.
Dhami v Lloyds TSB Insurance.  Court of Appeal (2009).  Sami represented the Appellant who brought an appeal brought on the basis of new evidence not available at Trial.  Ladd v Marshall[1954] 1 WLR 1489 cited.  The claim itself related to home insurance, a contractual requirement to inform the insurance company whether any of the residents had relevant unspent convictions.
Whipps Cross University Hospitals NHS Trust v Fredericks Mechanical Services limited & Others [2007] Central London County Court – Technology and Construction.  Claim by NHS trust in respect of heating and pipework.  Sami was instructed by the defendants and part 20 claimant.
A Property Management Company v J (2013).  Counterclaim by a former director of Claimant.  The counterclaim arises out of word for the Company by the J after an administrator was appointed to oversee a CVA, in respect of the debts owed to the company, without which the CVA could not have been achieved.  A arguing that Administrator not acting as agent for company amongst other matters.  There is also an application to strike for breach of directions, an appeal to a circuit Judge and an application for relief from sanctions (part 3.9 CPR).
A Fast Food company v S (2013).  This is a claim in respect of outstanding claims for arrears of rent and charges relating to company that went into receivership and all its interests, debts and liabilities were then assigned to the new owner who then brought a claim against a former franchisee in respect of outstanding charges and rent under a head lease.  The Franchisee brought a common law counterclaim, but also claims under insolvency rules.
Mrs J v Trade Union & Firm of Solicitors (2008)  This was a claim where both a Trade Union and then a firm of solicitors, who were instructed by the Trade union, failed to identify that the  Claimant had claims of disability discrimination as well as unfair dismissal.

Employment Notable Cases:

Please Note:  In respect of the names of cases referred in this section, in some instances the names have been changed either on the basis that the case is ongoing, subject to confidentiality arising out of a settlement or that I have not been able to obtain consent from the client, which I would try and obtain as a matter of courtesy before making references to their case.

D v London Borough [2018] 1week direct race at East London ET, discrimination and victimisation claim. The victimisation claim succeeded. 
S v London Underground [2018]. Multiday Unfair discrimination and Direct Discrimination claim.
United First Partners Research v. Carreras [2018] EWCA Civ 323 March 2018.  Court of Appeal upheld EAT judgement.
Okedina v Chikale UKEAT/0152/17/RN; UKEAT/0153/17/R 2017, successfully obtained permission to appeal in this case. On the basis of illegality.
A v Limited [2016/2017] Manchester Employment Tribunal, Multiday unfair dismissal and wages act claim against small employer. Credability at issue. Succeding in persuading the tribunal that Claimant was not credible and that there was no dismissal or wages due as they had been paid
A v NHS trust [2016] 2 week whistle blowing claim at Croydon Employment Tribunal
T v A MAJOR UK CAR MANAUFACTUER AND OTHERS [2016]Birmingham Employment Tribunal.  Preliminary hearing on Prospects of success and whether the Claimant was genuinely self-employed or a worker and the right Respondent.
Carreras v United First Partners Research (Unfair Dismissal: Constructive dismissal) [2016] UKEAT (07 April 2016) [2016] UKEAT. Case concerning meaning of PCP in a disability discrimination claim and whether a request from an employer can amount to a PCP and the approach taken to what individual acts can be relied on in a constructive dismissal case.
G v D Limited [2016] – Multiday disability discrimination claim at East London Employment Tribunal (sitting in Chelmsford County Court). The issue was the Respondent's need to change the claimant's duties because of economic necessity, redundancy and reasonable adjustments.
Taiwo & Anor v Olaigbe & Ors [2016] UKSC 31 (22 June 2016) Supreme Court
[2016] 1 WLR 2653, [2016] ICR 756, [2016] IRLR 719, [2016] UKSC 31, [2016] WLR 2653, [2016] WLR (D) 319; From United Kingdom Supreme Court; 48 KB).  Succeeded at the Supreme Court. Case concerning whether migrant workers were a separate, group under the Equality Act and whether an indirect discrimination claim could succeed in the event that it was not.
F v R [2016] East London ET – Wages and Holiday Pay claim.
R v H House [2015] – Central London Employment Tribunal – Preliminary hearing on prospects of success in respect of a discrimination claim and who the correct respondent was.
General Municipal and Boilermakers Union v Henderson (Unfair Dismissal) [2015] UKEAT (13 March 2015)  ([2015] IRLR 451, [2015] UKEAT; From United Kingdom Employment Appeal Tribunal; 145 KB) Concerning religion and belief in this case the belief that trade unions should be democratic. This case went to the court of appeal on the basis that there had been an unlawful substitution by the Employment Appeal Tribunal in 2017, but the appeal was not effective.
W v Local Authority (2014): Unfair dismissal claim arising out an employees conduct in failing to follow the Respondents contracting procedure.
N v Local Authority (2014): Unfair dismissal claim against a local authority; arising of a dismissal on the basis of conduct that destroyed trust and confidence.
Dr M v 2 NHS Trusts (2014):  Claim of indirect discrimination and unfair dismissal. C was a Uk national originally from Iraq who had obtained the bulk of his qualifications in Poland. He applied for a post that required him to have the MRCP or MRCP equivalence (commonwealth or EEA). He was dismissed for not having the MRCP or equivalent and his EEA qualifications were not considered.
R v NHS Trust (2014): Claim for detriment and constructive dismissal arising out an allegation that the Claimant had competed for a contract with the Trust, the issue bing whether the Trust knew or could had constructive knowledge that the Claimant had only bid for the contract when the Trust had lost the bid and didn't which to pursue it. There was also an abortive criminal trial.
Fazal v Thames Utilities Ltd (2013).  Court of Appeal.  Permission from the decision of HHJ McMullen QC, LJ Underhill concerning appeal time limits (pro bono).
Buzoli v Food Partners Limited UKEATPA/1325/11/CEA.  An appeal concerning the status and interpretation of the ACAS code relating to disciplinary and grievance procedures.
Rogers v Department for Business, Innovation and Skills UKEAT/0251/12/SM.  A successful appeal to EAT, concerning a review of a strikeout on merits and an unless order.
Chikwe v Mouchel Group Plc & Anor UKEAT/0633/11/CEA Continuing act of discrimination.
Bishun v Hertfordshire Probation Service (HPT) UKEAT/0123/11/DA (2012); Reasonable adjustment and the employee's duty to cooperate with their implementation.
Orion Locums v Shulton & Others [2009] HQ09X01313 High Court claim in respect of employee's use of former employer's confidential information and breaching restrictive covenants.
Potter v Staffordshire Sentinel Newspapers Ltd [2004] All ER (D) 131 (May) Right to substitute and definition of employee.
Gray and another v. Canada Life [2004] All ER (D) 36 (Jan) EAT Employment Rights Act s23 Working Time Regulations 1998 SI 1998/1833 List v Douglas [2002] ICR 686 ALL ER (D) 215; Kigass v. Brown [2002] ICR 697 All ER (D) 341 (Feb), Sami was instructed at first instance.
Lewis v Blue Arrow Care Services Ltd [1999] ICR part 7-EAT Amending a claim of discrimination.
S v a Local Authority (2010) National Minimum Wage Act provisions care worker who as part of his role is required to sleep on the premises.  Cases cited were Smith v Oxfordshire NHS Trust UKEAT/0176/09/CEA and MacCartney v Oversley House Management [2006] IRLR 514.
A v a Local Authority & A Union (2010)* This was a Hogg v Dover [1990] ICR 39 EAT type claim.
Z v a Non Departmental Public Body Court of Appeal (2010) Sami was instructed on behalf of 16 Respondents in this appeal brought by a former employee from the decision of the EAT to dismiss her appeal.  Lord Justice Elias dismissed the appeal.
C v a Non Departmental Public Body (2009). Strike out of discrimination claims as had no reasonable prospects of success and no substantial connection with the former employment per Rhys-Harper v Relaxion Group plc [2003] ICR 867.  There were two appeals to the Employment Appeal Tribunal and one appeal to the High Court against.
H v a Primary Care Trust (2008). I was instructed on behalf of the Claimant.  This was one of four claims against various NHS Trusts and PCTs.  Claims relating to disability discrimination arising out of recruitment and CRB disclosure.  Murray v Newham Citizens Advice Bureau [2003] IRLR 340.
Ahmed v Montana Bakeries (2008). Heard at Reading Employment Tribunal. Sami was instructed on behalf of the Clamant and the claims were of unfair dismissal (s98 (4)) ERA and automatically unfair
Practice areas
Property and Housing – Sami has specific experience in dealing with:

real property claims and disputes
leasehold disputes including enfranchisements (commercial and residential)
trespass
nuisance and party wall claims
property-related building disputes
disrepair claims
homelessness appeals
adverse possession claims
easements and covenants
general commercial and residential possession work
Sami can accept instructions in most areas of commercial and chancery practice and is very experienced in these areas of law, having undertaken work in these areas through the whole of his time at the Bar.
He is experienced in dealing with claims concerning (but not limited to);
Directors duties and diaqualification
Public Procurement – local and central
Insolvency – Private and Company
Buiding claims in the Technology and Construction Court
Fiduciary duties
Intellectual Property
Creditors rights
Shareholders rights
Factoring agreement
Franchising agreements
Partnership disputes
General commercial contract disputes
Arbitrations
Mediations
Claims in respect of guarantees and securities
Consumer law (taught this area of law) 
Professional Negligence.
At the core of his practice and always has been, Sami is able to act for employers and employees.  His practice has taken me to a large amount of Employment Tribunals covering England and Wales (occasionally Scotland), the Employment Appeal Tribunal, the High Court and the Court of Appeal.
Sami has considerable experience in representing Claimants and Respondents in high profile and complex discrimination claims with successes in disability, race, sex and religious discrimination cases and large value whistleblowing and breach of contract claims as well as the more standard unfair dismissal claims.
Sami is also experienced in dealing with claims in which discrimination is raised in other areas of law outside employment.
Non-contentious employment matters
Sami is able to advise on complex reorganisations, redundancy processes, discrimination issues, TUPE, freedom of information, data protection, the working time, holiday and national minimum wage provisions, restrictive covenants, the use of confidential information and springboard claims, drafting a wide range of employment policies and procedures and employment contract and relating in respect of grievances and dismissals.
Memberships and associations
Employment Lawyer's Association (ELA)
Discrimination Lawyer's Association (DLA),
Family Law Bar Association (FLBA-membership pending),
London Common Law & Bar association (membership pending).
Education
1996 Call –

Lincoln's Inn

LLB (Hons).
Feedback
"I have instructed Sami on many employment tribunal cases over the years and would not hesitate in recommending him. Sami adopts a practical and balanced approach, putting clients at ease during stressful litigation."
Fiona Haworth (Senior HR Consultant) at Practical HR Ltd
'Presented with a complex claim with procedural failings, Sami's advice was incisive, to the point, and provided the platform for an early, cost-effective settlement.'
Michael at Michael Foster Law