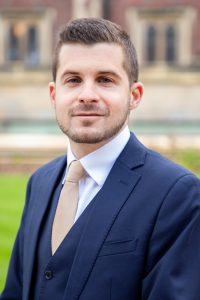 EK is a British citizen of Albanian descent. The Secretary of State became aware of false representations he had made in historic applications to the Home Office, including his application for naturalisation. The Secretary of State proceeded to attempt to deprive him of his British citizenship.
He appealed against that decision. The fact-finding First-tier Tribunal agreed with EK in that the Secretary of State had failed to prove the necessary condition precedent on deception as set out in ss.40(2)(3) of the British Nationality Act 1981 and further agreed as to the long 'limbo' EK would face in light of the lack of any assurances by the Secretary of State as to what type of leave, if at all, EK would be granted had his citizenship been conclusively deprived. The appeal against deprivation was allowed.
EK was represented by George Mavrantonis from an early stage, including drafting and representation. George was instructed by Nafis Ahmed of Evolent Law Solicitors.
If you wish to instruct Mr Mavrantonis, please call the clerks on 0207 404 0875 or email clerks@12oldsquare.com