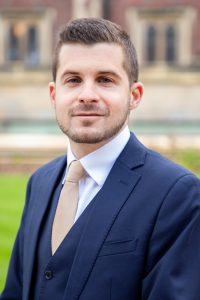 George Mavrantonis, who specialises in EEA and Brexit affairs, continues with a series of successes in EUSS cases where the marriage in the United Kingdom takes place after the 'specified date' ie. after the end of the Brexit transition period on 31 December 2020.
In recent EA v. Secretary of State for the Home Department (2022), Judge Iqbal of the First-Tier agreed with counsel's written and oral submissions on the matter and allowed the appeal pursuant to the CRA (EU Exit) Regulations 2020.
George Mavrantonis appeared for the Appellant, instructed by Armughan Malik of Vanguard Solicitors.
If you would like to instruct George Mavrantonis, please call the clerks on 0207 404 0875 or email the clerks on Clerks@12oldsquare.com