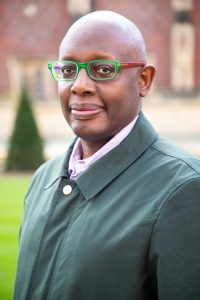 Today we share some great news regarding Mr Daniel Matovu's success as he represented a client in the High Court.
Daniel represented the successful Appellant Doctor against the GMC in relation to determinations made against the doctor by the Medical Practitioners Tribunal regarding non-compliance with a direction to undergo a health assessment and imposing a nine-month suspension order. Both determinations on non-compliance and sanction have been quashed by the High Court (Administrative Court)
The non-compliance decision was challenged on the grounds that it was unjust due to serious procedural irregularity and was substantively wrong.  The case raised an important new point in relation to challenging a failure to comply on the ground that the doctor can demonstrate that their failure to comply does not create a risk to public protection because the GMC can still investigate the concern by "other means".  The High Court provided helpful guidance on how such a defence could be pursued.
In the end the High Court did not have to decide whether the defence in this case was good, because the appeal succeeded on the ground that the decision was unjust due to serious procedural irregularity in proceeding with the hearing on a date when the doctor's counsel was unavailable and not adjourning it.
However, the Court had to consider the merits of the proposed defence in order to decide whether, as the GMC argued, the outcome would inevitably have been the same because of the doctor's failure to comply with the direction to undergo the health assessment.  But Mr Justice Morris was satisfied that the proposed defence put forward in this case had 'some considerable merit' and would have had some prospect of success, but for the serious procedural irregularity found.
The GMC had sought to argue, following the recent decision in Teewary v GMC [2021] EWHC 376 (Admin), that once a valid direction had been given, the MPT had no jurisdiction to question the lawfulness of the direction.  But, the significance of the decision in Ramaswamy v GMC is that it opens the door for doctors to pursue another potential line of defence if it can be shown that a concern about a doctor's fitness to practise (rather than about the doctor's health per se) can still be investigated by other means.
If you wish to learn more about the case from Daniel himself, please get in touch with the clerks on clerks@12oldsquare.com, and the clerks will be able to assist from there onwards
Uploaded by Zakariya Benammor