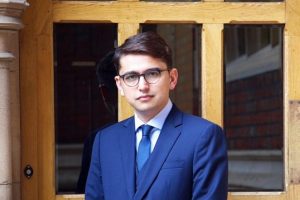 A huge win for Mr Fazli of Counsel before the First-tier Tribunal in a deception/false documentation case concerning an Eritrean national, who is a pre-flight husband of the refugee sponsor.
The SSHD argued that the case attracted a mandatory refusal under Rule 320 (7A) on the basis the Appellant has used a false money remittance document which was confirmed by an independent verification report from the actual source that it was not a document that they provided.
The SSHD alleged that the Appellant or the sponsor had manufactured the document. Despite considerable evidence against the Appellant, following a careful and detailed examination in chief and detailed submissions, the Judge allowed the appeal. The Tribunal found that:
"103. I find that notwithstanding the absence of a receipt from the appellant that the sponsor who was ill at the time got her friend to transfer the money to the appellant which was received by the appellant. There was no deception or dishonesty on the part of the appellant, sponsor or friend. This leaves me to grapple with why the receipt has a Bristol address when the money was transferred in London."
"I accept that the appellant, sponsor and friend were not connected to any deception or dishonesty or party to any deception. I find that they are innocent in any allegation of deception and I find that the money transaction did happen between the sponsor and the appellant. There has been no deception or dishonesty by the appellant or sponsor or friend.
"104. I accept however that there is a money transfer receipt from Dahabshail which has a Bristol address which is not consistent with the transfer happening at a money transfer place on the Edgware Road. I do not find that the respondent has made out her case to the standard required that Rule 320(7A) of the immigration rules should be applied to the appellant."
If you wish to instruct Mr Fazli – please contact the clerks on clerks@12oldsquare.com or call the clerks on 0207 404 0875