Amratpal Matharu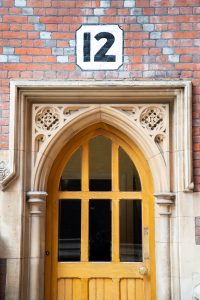 Practice areas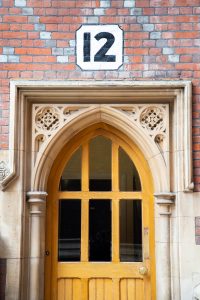 Amratpal Matharu is a Common Law Barrister conducting civil, family, employment, property and crime work.
She always aims to provide value to her clients treating each instruction as a final hearing, whether it be an interim hearing or otherwise. She makes it her job to extract and deliver value to the client as early as possible through diligent preparation, effective case strategy and effective advocacy.
She is known for delivering results and do so through working closely with her clients. 
She can separately guide best practice at local business level, dealing with high street solicitors with no in-house litigation advocacy function or small businesses with no in-house legal function.
Company Law 
She is able to represent clients in company law matters including director; shareholder and partnership disputes needing injunctive relief to freeze assets in excess of £1.25m to prevent unenforceable judgements. 
Residential and Commercial Property Litigation 
Amratpal can also represent clients with Landlord & tenant litigation in residential and commercial property actions whether this be possession, rent or service charge recovery, disrepair actions, forfeiture actions, termination & renewal of business leases.  
Crossover civil and criminal actions
Previously, Amratpal has prosecuted on behalf of Surrey local authorities, providing advice and litigation on environmental health; enforcement under the housing act; defending against judicial review applications.
She has also acted in the enforcement of liability orders for non-payment of business rates, council tax and benefit fraud, as well as Magistrate Court crossover civil/criminal actions, including Crown Court appeals. 
Family Law 
Amratpal has represented clients for family law matters including public and private law children proceedings, domestic violence injunctions.
Employment Litigation
Before joining 12 Old Square, Amratpal was an employment litigator for RBS Mentor, preparing and conducting advocacy in cases before the employment tribunal in hearings for business clients in a diverse range of industry sectors.   
Hobbies and personal interests 
When Amratpal is not working, she is busy parenting her beautiful young daughter. She also enjoys running, biking, F1, Snooker, women's international football, cooking and hosting dinner parties.
Whilst she does naturally have a soft spot for Punjabi cuisine, Amratpal is also known for putting her own Punjabi twist on traditional English dishes. 
Professional Qualifications
Solicitor for England & Wales Solicitor Regulation Authority – 2013
Barrister, Bar of England & Wales – 2008
Education
Inns of Court School of Law Bar Vocational Course – 2007
University College London LLM (Master of Laws) – 2005
Brunel University BSc Law and Economics – 2001
Interests
Cross Country
Cycling
Yoga
Formula 1