Angela Delbourgo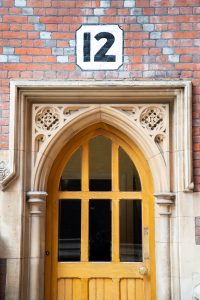 Practice areas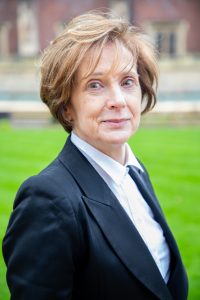 Since being called to the Bar at Lincoln's Inn in 1980, Angela Delbourgo has acquired a wealth of expertise in a wide variety of legal subjects. From 1980 until 1997 she worked in-house for banks and financial institutions based in the City of London and abroad where her practice concerned mainly company commercial matters, banking and financial services, insolvency, insurance and security matters although in the course of her work also involved dealing with issues of planning, landlord & tenant, employment, road traffic, nuisance, professional negligence and other torts. 

From 1998 to 2018 Angela, whilst maintaining a commercial law consultancy, worked mainly as a lecturer at the University of Law where besides teaching company commercial subjects, she taught partnership, EU Law (including immigration aspects) wills and probate as well as assessing skills including oral skills such as advocacy. Since 2012 Angela was one of the University's UNITE trade union representatives and accordingly she has experience of handling grievances and disciplinary matters as well as other trade union activities involving employment law issues including redundancy.

Since joining chambers in 2018, Angela has given advice in conference and conducted hearings on immigration matters including contested bail applications. She has also had a role in up-dating the chapters dealing with public companies in Tolley's book on Company Law.

Angela is a member of the Professional Negligence Bar Association as well as a wide variety of arts organisations – she is on the committee of the Chopin Society.
Angela also has a role in up-dating the chapters dealing with public companies in Tolley's book on Company Law.
Additional areas of specialism
Banking & finance
Commercial
Company
EU law
Employment
Insolvency
Insurance
Landlord & tenant
Nuisance
Partnerships
Planning
Professional negligence
Road traffic
Security
Tort
Trade union
Wills & probate
Education
London School of Economics – LLB (Hons) 1979
Inns of Court School of Law – Bar Finals 1980 + (+ Conveyancing)
University College London – LLM (Merit) 1998
Notable cases
Charlotte Ako Besong v SSHD  Appeal Number EA/05305/2017:
A case concerning the retained rights of an ex-spouse of an EEA citizen.  A successful appeal in the Upper Tribunal against the dismissal of the appellant's appeal by the First Tier Tribunal in Birmingham.  Amos directions for disclosure of the ex-spouse's HMRC and DWP records – with a cost award.  The decision was ultimately remade by the Upper Tribunal to allow the appellant's appeal and award her reimbursement of the fee.
Panayiotis Panayiotou v Chuong Duong Loc Claim Number HQ15X01046
Successful application in the Queen's Bench  to set aside a default judgment in the sum of 58,722,616 pounds.
Alaric Gameni Ndeuleu v (1) Mousson (2) AIOI Nissay Dowa Insurance Company of Europe Limited Claim Number D91YJ652
A road traffic case where liability was admitted but the quantum of the claim for personal injuries was in dispute.  The amount awarded exceeded the higher of two claimant's Part 36 offers with the consequence that the indemnity costs awarded were more than three times the amount awarded for the personal injuries by the County Court at Clerkenwell & Shoreditch
Shakila Kashif v SSHD  Appeal Number HU/14816/2017
Successful appeal on human rights grounds in the First Tier Tribunal at Hatton Cross against the refusal of a spousal visa on the ground that the appellant and her sponsor were not in a genuine and subsisting relationship.
Duah v Agyeiwaa Claim Number E05EC99L
Successful application for a possession order and payment of rent arrears in the County Court at Clerkenwell & Shoreditch.
Re: Waterside Cottages Ltd. Claim Number 699/2019
Successful application in the Central London County Court for an extension of time to register a company charge.