Josephine de Souza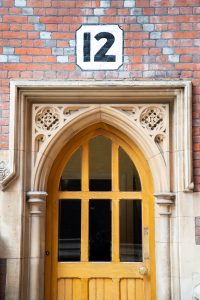 Practice areas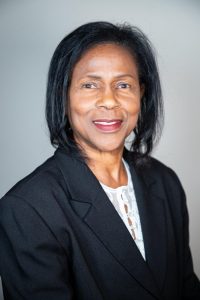 Josephine de Souza is a barrister with a specialism in Matrimonial and Family Law, including all Children Act matters, both public and private, Immigration, civil, Probate matters and Mental Health.
She is a committed, hardworking and dedicated advocate with a wide-ranging practice and a wealth of experience in all aspects of family and children law matters, both private and public including; care proceedings, emergency protection, secure accommodation special guardianship and adoption: she has a significant record of success in securing the return of children from local authority care to the parents and grandparents.
Josephine appears regularly at the Family Court, County Court, and High Court. She is often instructed by solicitors on a range of legal aid and private law work including; residence and spending time with parents, specific issue, prohibited steps application, (Child Arrangements Order), children settlement and permission for removal of child/ren from the Jurisdiction of England and Wales.  She has achieved repeated success in obtaining Children Act Orders.
She also represents individuals in Non-molestation and occupation applications, divorce and financial remedies.
Practice
A busy practitioner, her range of practical experience and skills previously gained from her varied background in health and education at senior levels, are employed advantageously in the enhancement of her professional practice. This enables her to adopt a discerning, multi-faceted approach, to her work, tailored to the needs of each individual client.
Josephine strives to ensure the achievement of justice and fairness for all her clients. She is often complimented for having a keen eye for detail and meticulous in the preparation of her cases.
Immigration, asylum & human rights
Josephine has had repeated success in the Immigration and Asylum Tribunal at First Tier and Upper Tribunal levels.
She has represented individuals from many countries in a range of immigration and asylum matters. This includes those falling within Tier 1-Tier 5, persons seeking entry in the United Kingdom under various categories of the Immigration Rules for example, family reunion, children and family settlement, as well as EEA applications.
Josephine has also successfully represented individuals seeking asylum and humanitarian protection, refugee status, stateless persons and residence rights under the European Convention and Human Rights Act, and appeals against deportation.
Specialist areas of law
Family (matrimonial and children)
Probate
Mental health
Notable cases
Gairy V the Attorney General of Grenada (2001); Privy Council
R v Clark and others 2006
R v Geen (2005)
Publications
Co-Author Health and Social Care intermediate (Harper Collins)
Co-Author Health and Social Care Advanced (Harper Collins)
Education
BVC (ICSL); LL.B (Hons)
FETC; Cert Ed.
HV, SCM, SRN.
Recognition
Honorary LLM: Josephine has been recognised for her long contribution to pro bono community legal advice work, and mentoring of law students. She was awarded an Honorary LLM by the University of West London in 2012.
Professional memberships
Family Law Bar Association;
Lawyers Christian Fellowship (LCF);
Lincoln's Inn Mentoring Scheme;
West London Equality Centre (volunteer practitioner)
Commonwealth in England Bar Association (CEBA)
Direct Public Access Barrister
Personal interests
Music, cricket, yoga, travel and current affairs