Sente Masemola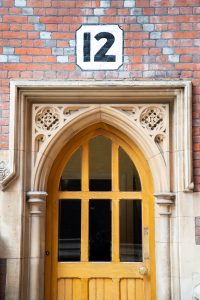 Practice areas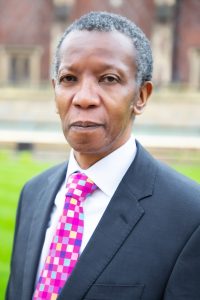 Mr Sente Masemola is astute and determined professional, with an effective rapport with clients- a leader and team player of vision and integrity. Thorough in legal research and shrewd in presentation of legal arguments. Excellent communication skills.
Achievements
• In 2 months, motivated and led 5 lawyers to successfully complete a 400 property acquisition at Basildon Council.
• Success by tripling settlement offer, in pro-bono work in an employment law dispute in 2013.
• Achieved substantial financial outcome for a council through pre-trial negotiation with multi-national Water Contractor.
• Barnet Council Lead Officer for Notify, the all-borough London Data-Sharing Agreement tracking vulnerable homeless families to improve access to health, education, social services.
• Resolution of environmental waterway and land pollution problem in Burnt Oak north-west London.
A wise and reliable advocate, whose mainly civil practice, has in the last three years involved appearances in a wide variety of courts and tribunals.
Desirable development area:
Data–protection.
Intellectual property; passing-off, counterfeits, copyright or mark infringement, design rights; musician's contracts and performance rights;
Other recent activity:
August 2018 invited to lead with on-going GDPR work in Chambers, having worked in the GDPR team which finalised the privacy policy in May 2018.
Drafted privacy policy for a charity's GDPR compliance, accompanied by training of trustees in May 2018.
Additional areas of specialism
Commercial property disputes. Breach of contract, forfeiture, lease renewal.
Private property disputes: Neighbours – extensions and boundary disputes, nuisance.
Landlord and tenant disputes, illegal and retaliatory evictions, squatters, deposits, repairs, defences and counterclaims in possession cases;
Social-housing – disputes with public authorities – appeals against negative homelessness decisions, disrepair, eviction, anti-social behaviour, succession.
Criminal defence and prosecution in Magistrates courts; Crown Courts trials; interim hearings, sentencing and mitigation pleas.
Immigration – asylum interviews; injunction hearings, bail applications
Welfare Benefits and Mental Health Tribunals.
Notable cases
Business lease dispute. Opposition by 3rd party to forfeiture. Proprietary estoppel.  Settlement, with agreement for new lease (January 2018)
Construction:  contractual dispute with builder.  Settlement (2018)
Bankruptcy – advice and appearance where bankrupt threatened with loss of home. (2015)
s.8 Housing Act 1988 possession claim – landlord success (August 2018)
s.21 Housing Act 1988 acting for tenant – the landlord's case dismissed (June 2016)
Representing tenant. Local authority withdrawal of possession claim after  non-priority homelessness decision (27 April 2016)
Opinions drafted for Housing Ombudsman. Social landlord and tenant ( 2015-2016)
Commercial banking fraud – Opinion on merits. Buyer's contractual payment fraudulently paid to wrong account, not the seller's. (2017)
Insurance claim – defence in rear-end-collision scam.(2017)
Successful defence and acquittal of train station supervisor accused of assault on female minor at station. (May 2018)
Positive defence and reduced plea negotiation (achieving no custodial sentence) – Benefit Fraud – Woolwich Crown Court (January 2017)
Successful prosecution and defeat of doctor's "scientific defence" over  laser speed camera operation in wet conditions (Oxford 2016)
Presented a "Special Reason" defence for motorway speeding, leading to Prosecution case-withdrawal. (May 2016)
Southwark Crown Court: ID/Immigration fraud.  Plea-in-mitigation secured a minimal detention of 2 months – without deportation, for imminent-father-to-be. (2015)
Education
Southampton University
Inns of Court School of Law – BVC
King's College London, (Post-graduate)
University of Law London, (Post-graduate)
Institute of Leadership and Management – Essential Management for Team Leaders