Patricia Glass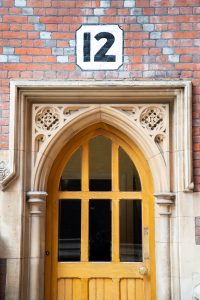 Practice areas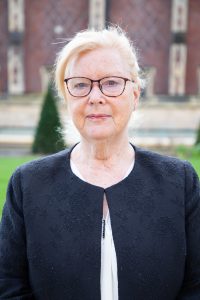 Patricia Glass has a wide practice in the field of public law representing appellants regularly at Social Security, Mental Health, and Special Education Needs hearings.
She is a member of the Immigration Team with wide experience of representation in the immigration and asylum appeals at First and Upper Tier Tribunal levels and bail hearings. She drafts judicial review grounds and undertakes work in relation to deportations and detention. She has wide experience of migrant, unaccompanied children cases and participated in studies in the area.
She has advised and represented in cases related to the civil penalties regime in employer and carrier's liability cases.
Patricia has lectured in EU and Commercial Law for many years, has acted as convenor and is an external examiner in general Civil Law subjects. She has taught and examined for the University of London, Cambridge, and Open University among others institutions in the UK and overseas.
Prior to coming to the Bar, Patricia worked full time as a lecturer. She worked in the field of Competition Law in Brussels, advising and drafting on significant reported cases.
Her past experience has included representation in the Youth Courts, Magistrates' Courts and Crown Court; she continues to take regular instructions on Traffic and Motoring matters.
Family law
Patricia acts for parents, children and local authorities in both private and family law matters. She has acted in Hague Convention cases. With her knowledge of Immigration law, Patricia is in a strong position to deal with cross-over cases where there is an international dimension particularly in relation to relocation.
Academic work
Patricia works as a lecturer, teacher, assessor and external examiner. She has organised and participated in student conferences at home and abroad. She has taught at all levels and has a special interest in promoting inclusive education.
Additional areas of specialism
Administrative & public law
Social Security & community care
Special educational needs
Mental health law
Traffic Law: magistrates and county court
Small claims
Education
University of Dublin Trinity College
LSE
University of Fribourg
IALS
Professional memberships
CEBA
ELBA
Employment Bar Association
Mental Health Association
Education Law Associatio