Remi Adewale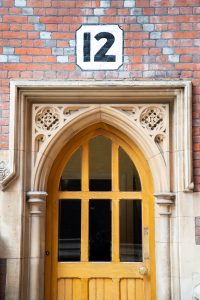 Practice areas
Notable Cases
Re KO 2018 – Advised on a property matter involving the sale of two properties worth in the region of 5 million pounds.
FA and Secretary of State for HD 2018 – Complex factual matter in immigration of a person applying for leave to remain.
SD V SSHD 2018 – A rather difficult EU regulation/immigration matter involving an absent husband who was asserting his EU rights.
Re N 2016/2017 – Advised a client on a property matter involving a woman who refused to surrender possession of a property.
AW v Asda Stores Limited 2012/2013 – In the Ashford Employment Tribunal, a multi-facet case on victimisation, race and religious discrimination.
PS & Other – In the High Court of Justice 2009 – Appealed to the high court from the county court on a bankruptcy order made where a defence of set-off had been raised.
IN THE OLD BAILEY CENTRAL CRIMINAL COURT 2008 – Represented a defendant growing marijuana in a house and secured an acquittal.
CCC v NA 2008 – A matter dealing with the arrest of the Boeing-737 aircraft manufacturer.
ST ALBANS EMPLOYMENT TRIBUNAL 2007 – Successfully represented a claimant on a claim of unfair dismissal because of pregnancy and secured a compensation of £26,000.
MR v Nicon Insurance 2007 – Employment law matter relating to racial discrimination, unpaid wages, holiday pay and unfair dismissal.
BO (2007) –   Instituted a judicial review challenging a refusal to grant permission by a county court judge on a procurement of trucks which failed to materialise where a deposit of £15,000 was paid.
Bankruptcy (2007) – The defendant failed to obtain the necessary warranty for a new build because of which my client, the claimant, stopped a £100,000 cheque.
R v CK (1997) – Following a guilty verdict of an assault, mitigated and successfully obtained a non-custodial sentence.
Professional Memberships
South Eastern Circuit
Employment Bar Association
Nigerian Bar Association
Middle Temple
Awards and Recognitions
Middle Temple's Blackstone Major Entrance Award
Middle Temple's Winston Churchill and Jamieson award