Sugun Praisoody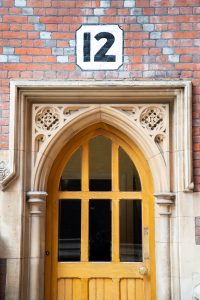 Practice areas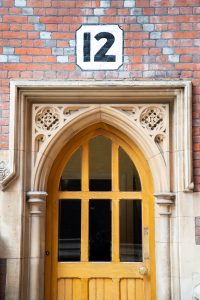 Sugun has a wide range of experience in all areas of common law including extensive experience of the daily pressures faced by solicitors and has a valuable insight into client care from a different perspective.  Such experience enables her to deal with lay and professional clients with professional manner while working under pressures.
Sugun is instructed by the Secretary of State for Home Department and the Government Legal Department.  Her extensive experience in Immigration and Asylum had driven her to establish her immigration practice successfully. Her cases involving foreign criminals have been settled at the Court of Appeal with consent orders.
Sugun produced a high quality independent research, specifically focusing on asylum and immigration for the Waging Peace (WP) for them to work with Sudanese asylum seekers and Ms Sophie McCann, the Director of the WP,  states that "Sugun proved to be a real asset to us".
Sugun was trained in Family Law by her Pupil Master, who is a Family Mediator, and since qualifying, she has worked on cases involving various aspects of family law.  She reprented the Local Authirities in care proceedings and appeared before the High Court in cases involving a foreign jurisdictions.
Her experiences in working for Criminal Law Firms and  in representing Criminal Prosecution Services (CPS ) have drived her to establish her Criminal practice successfully.
Sugun regularly appears at Central London County Court on behalf of her clients in their  housing and homeless cases.
Sugun appears  on behalf of workers at Employment Tribunals (ET) and Employment Appeal Tribunal (EAT).  She has represented qualified NHS Nurses and Local Authorities' Social Workers at EAT and ET.
Sugun enjoys challenges and it encourages her in practicing insolvency law.  Recently she represented her client on an under value sale of a peoperty and won on a trial at the High Court Chancery Division but on an appeal, the court found an error on the trial judgement.  She is now involved in appealing to the Court of Appeal on the points of Limitation Act and the Discretion of the Court ( Singh v Tashie-Lewis and Okonye [2018] EWHC 362 (Ch)
Sugun practices almost all civil, including money claims, commercial law, including international business, licensing, land disputes and construction,  private and charity Trust law and tort and contract matters.
Sugun is an exceptionally dedicated person with excellent organisational skills and extremely hard working.  She presents information succinctly and clearly and applies herself to all her endeavours and only undertakes tasks she is going to be complete at a high standard.
Sugun employs an analytical approach to all the matters that she has been involved in and she also presents as a highly competent and motivated individual.
Additional areas of specialism
Housing
Employment
Bankruptcy
Social Security
Licensing
Contract / Tort
PI
Professional Negligence
Education
LLB (Hons)
LLM in International Business Law
MA (Joint European) in Human Rights, War Crime and Genocide